On Thursday, Friday and Saturday, August 8, 9, 10th 2008, we volunteered to do face painting at the Mother of Sorrows Church festival! What a blast it was for me to do face painting for the second time! We painted many faces, arms, hands and even a few ankles with paints, glitter and gems! I had so much fun, I may consider adding it to my list of services for birthday parties, etc..... Here are some photos! Thanks for all who visited our booth!.....Melissa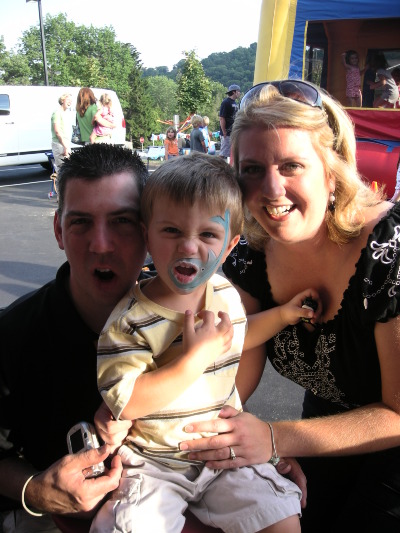 Little Shark Face for Aidan!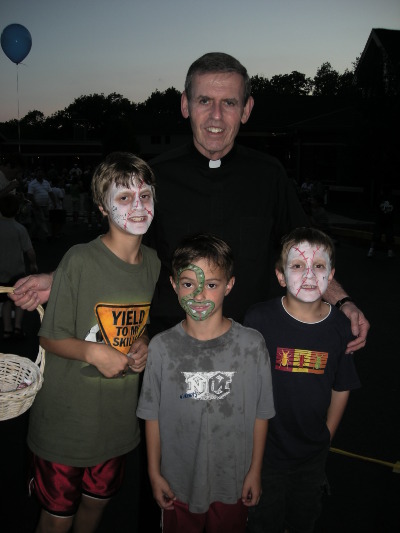 Two Baseball Faces and a Green Snake with Father Brian!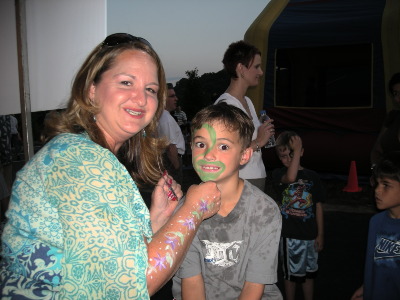 Beth Kiragis from Studio 22 and Melissa...Beth did all of the hair wraps for the Festival!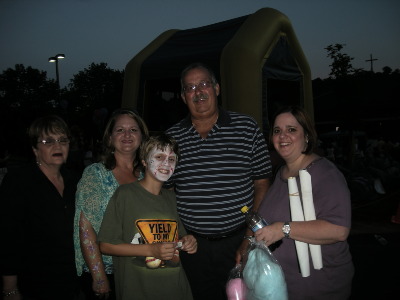 The Balest Family at the Festival! Margo, Melissa, Jacob, Leroy and Marlee!

M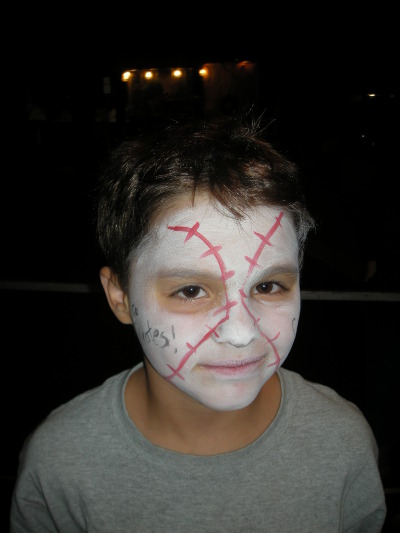 Colton's Baseball Face!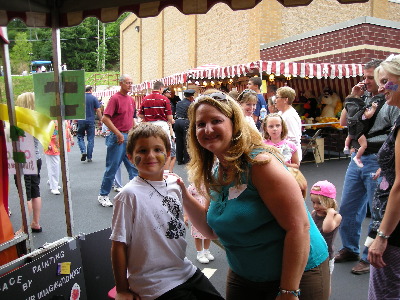 2007