Stir Your Imagination supports Habitat for Humanity........Jim and I are volunteer painters for Habitat for Humanity - Central Westmoreland Chapter! What a wonderful and fun honor it has been to paint for The Hoffman Family of Grapeville, Pennsylvania. I'd like to thank Sherwin Williams in Murrysville, PA for donating the gallons of paint for the childrens' bedrooms.

As per the photos below, we participated in the House Blessing on January 21st, a ceremony that formally turned the house over to the Hoffmans. Jim and I spent three days painting the childrens' rooms but there are many volunteers who spent months even years working on this home. They are truly a very generous and caring group. Please see the photos below! What a wonderful experience it was for us and if you would like to participate in the next house building, please let me know or visit www.centralwestmorelandhfh.org. They plan on building two houses in 2007 and Jim and I look forward to participating again! To read the full article in the Tribune-Review, use this link: http://www.pittsburghlive.com/x/tribunereview/news/westmoreland/s_490190.html

The Hoffman Family...Tim, Teri, Brittany, Brandon, and Kaitlyn in their new home. Congratulations to the Hoffman's!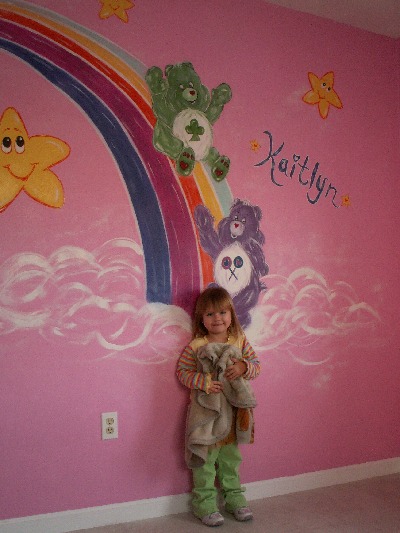 .....Cute little 3 year old Kaitlyn in her Care Bear Room!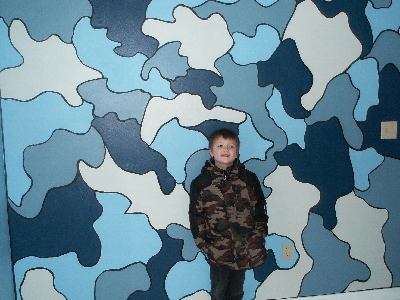 ......Brandon, 5 years old, requested a camouflage room that matched his coat! Room was handpainted by Jim DeBiase...his first decorative painting job!

.......Brittany, 16 years old, wanted a paint splatter room and she did it herself...with much taping and covering! Melissa painted her name like graffiti to go with the theme of the room!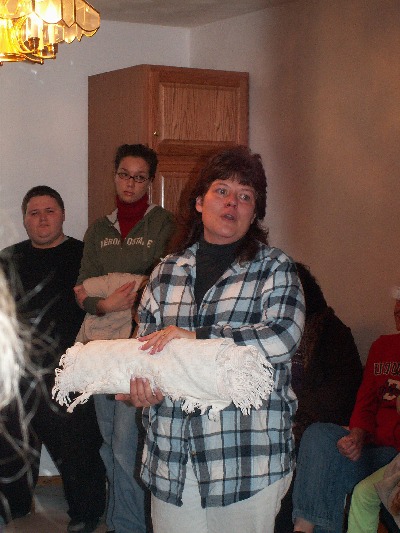 .......Homeowner, Teri, tearfully spoke to the group to thank everyone for their help and support during the building process. The Hoffman Family was truly touched by all of the generosity of the volunteers and contractors who gave so much of their time over the last two years.

Little Kaitlyn posing for the cameras!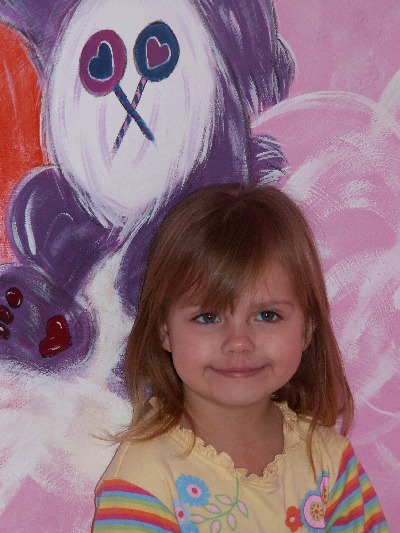 Copyright 2011. Stir Your Imagination. All rights reserved.