Once our customers have us paint or faux finish their homes, they spend alot of time shopping for artwork to complement our designs. We determined that there was a need for us to offer a Custom Artwork service. Stir Your Imagination will use the exact paint colors we used on your walls on a canvas work of art. The following piece was painted using the client's exact colors in her room. The floral pattern was replicated from the fabric on her chair. A perfect custom look without the client spending hours of time shopping. The only thing the client needed to do was have it framed! The canvases come in all different sizes and shapes.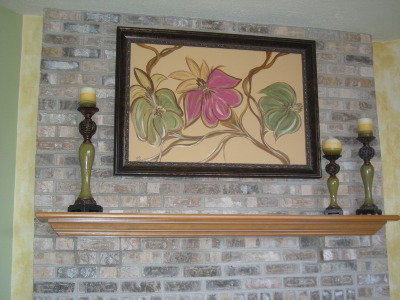 One of a kind artwork!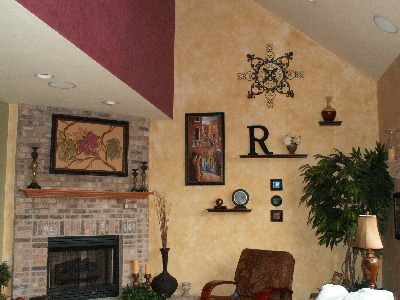 The artwork as displayed in the room....The floral pattern was pulled from the chair however it is difficult to see in this photo!