Faux tile is a great way to enhance any kitchen or bathroom. We can create any tile size, color or design to complement your kitchen countertops and cabinets. A durable clear coat is painted as the last step in the process to ascertain their protection. The best part about them is that they can easily be painted over when you are ready to change the appearance of your kitchen.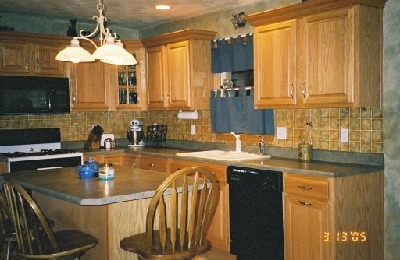 Faux Tile with Faux Finish..... (See Before/After Photos section for dramatic changes in this kitchen!)

Close up of tile...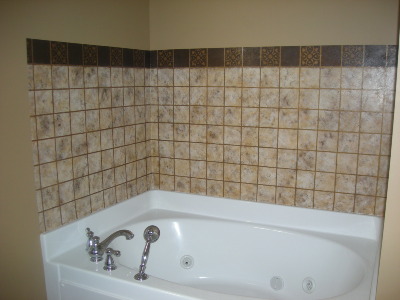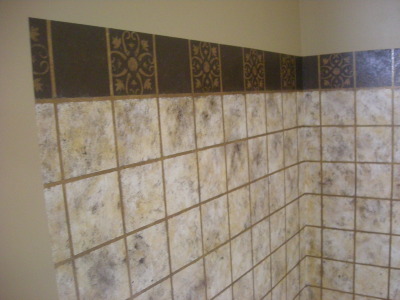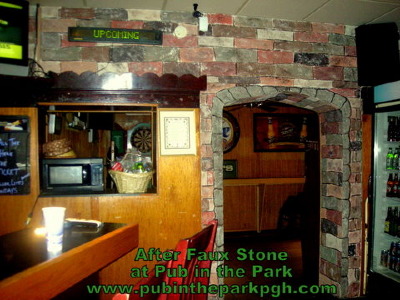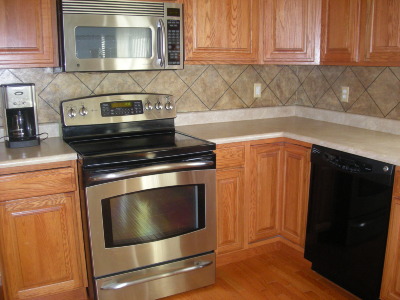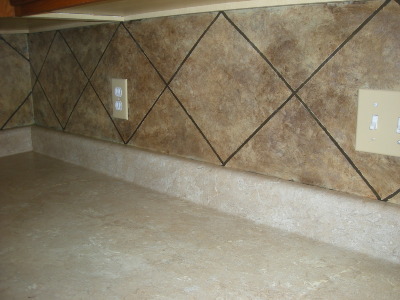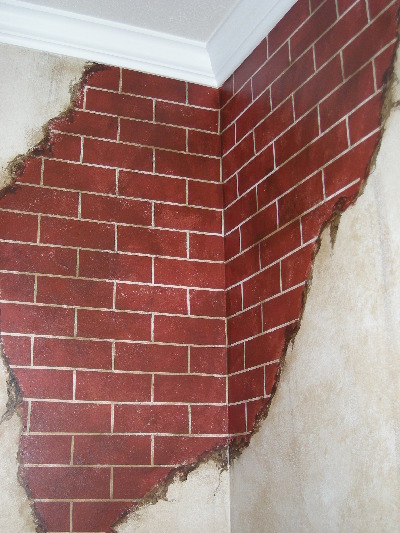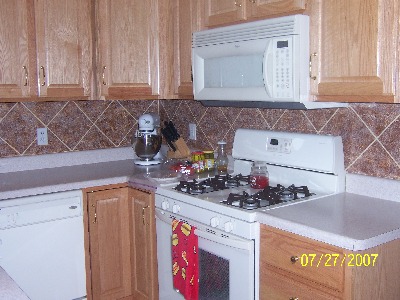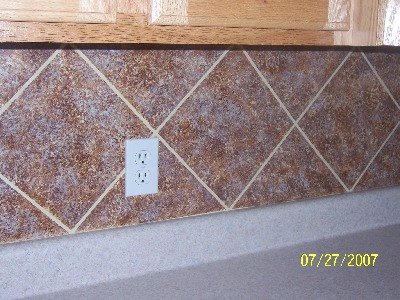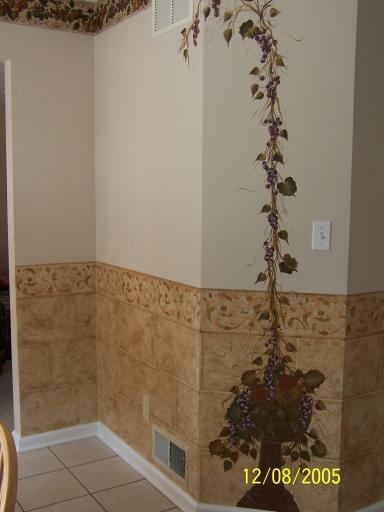 Faux stone wall with painted border and hand painted fruit urn.....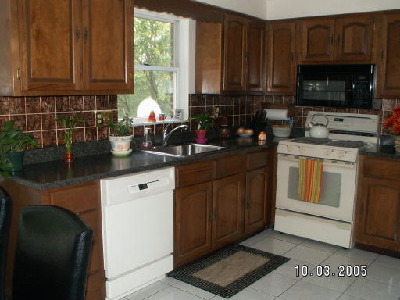 Faux Tile to match new countertops!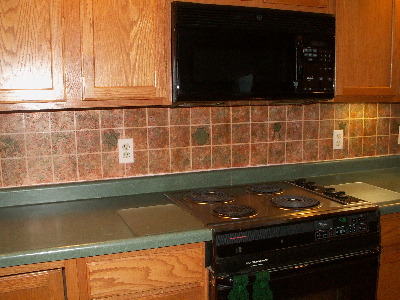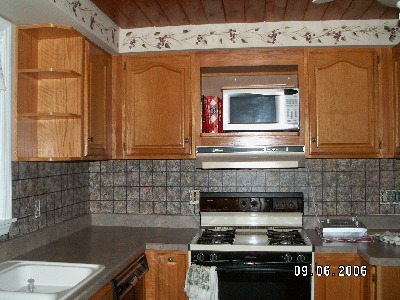 Faux Tile with handpainted grape vines....